Types and Features of the Vibrating Screening Machinery for Powder Processing
6/5/2015 12:42:42 AM
Vibrating screening machinery is specifically designed for powdery materials dewatering, media removing, material classifying and so on. It applies to quarry, metallurgy, medicine, raw grain, etc., and also plays an important part in coal preparation, ore beneficiation, building materials, electricity, chemical and other industries for product grading. It is generally arranged beneath the feeding machine, so as to make the feeding operation stable and even.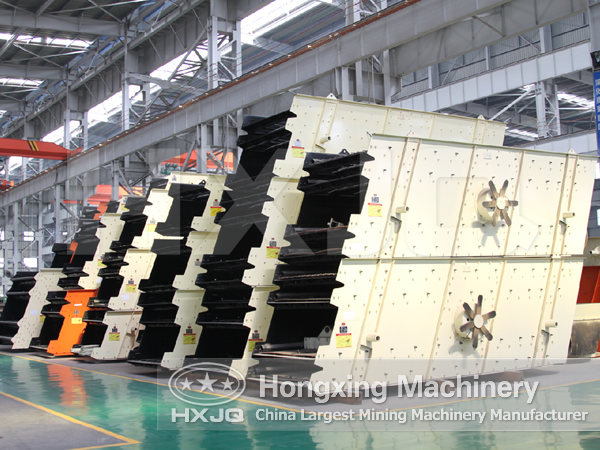 The vibrating screening machinery can be divided into linear vibrating screen and circular vibrating screen according to the movement locus of material particles. Vibrating screen has a large application in ore dressing plants.
According to different transmission mechanism, it can also be classified into the following several types: eccentric inertia vibrating screen, inertia vibrating screen, self-fixed center vibrating screen, and resonance screen. The drive equipment includes three forms, that is, vibration motor, common motor with eccentric shaft, and common motor with eccentric block.
Under the condition of equal processing surface area, the linear vibrating screen has a high processing capacity but low screening efficiency. The circular vibrating screen has a slow rotation speed, smooth operation and excellent dynamic balancing ability, but its sieve mesh is liable to blockage. So even tough it has a high screening efficiency, its processing capacity is not so satisfying. Rotary screen is mainly used for processing superfine powdery materials. Probability screen can conduct a rough grading on materials, and even-thickness screen can be used in the refined grading operation on materials. Hot mineral screen and cold sinter screen are used to process the iron ores having been sintered.
The vibrating screening machinery is generally applied in mining and construction industries to process mineral products, such as ores, sand, and aggregates. If you want to know more information about our screening equipment, please contact us.