What Factors to Consider When Designing the Jaw Plate?
8/24/2015 6:59:43 PM
Jaw crusher relies on the impact and extrusion of the two pieces of dynamic jaw and fixed jaw to achieve material crushing. The dynamic jaw and fixed jaw as well as the guard plates on both sides together make up the crushing cavity. Before the design of jaw crusher, the first thing to consider is the design techniques of the important components' structure. Jaw plate is the key part for jaw crusher and its service life has a direct relation with the working efficiency and production cost of the whole machine. Therefore, in the design, we have to think about how to prolong the service life of the jaw plate. There are mainly three points needede to be taken into account.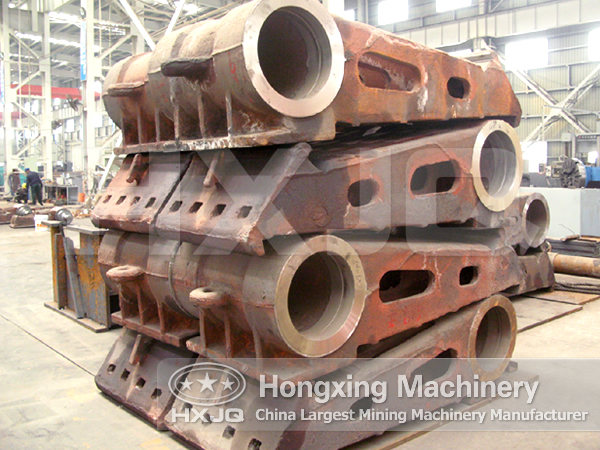 1. The dynamic jaw must fit in with the fixed jaw well. For the ordinary jaw crushers, their jaw plates are usually in flat shape. Along with the modification, now the plates adopted are generally tooth-like. Because in this way, materials are easier to be broken.
2. The shape of the jaw plate. In order to strengthen its using life, the crushing jaw plates of jaw crusher are commonly designed into a transversely symmetric shape. When the lower part is worn out, it can be reused by switching the head.
3. The material selection of jaw plate. Jaw plate can use white cast iron as its raw material, for this kind of material is of high hardness, good wear resistance and cheap price. But as the times progress, jaw crusher is also experiencing a constant improvement. If speaking from the aspect of jaw plate only, it should emply ZGMn13 so as to improve its service life.