Fly Ash Brick Crusher Has a Broad Application
9/1/2015 11:52:35 PM
Fly ash brick crusher adopts a wielded structure and makes the frame have a simple structure and high strength, which makes the whole machine more sturdy and durable and guarantees the equipment a stronger processing capacity and high crushing ratio. Here is mainly to introduce the applicatios of fly-ash brick crusher.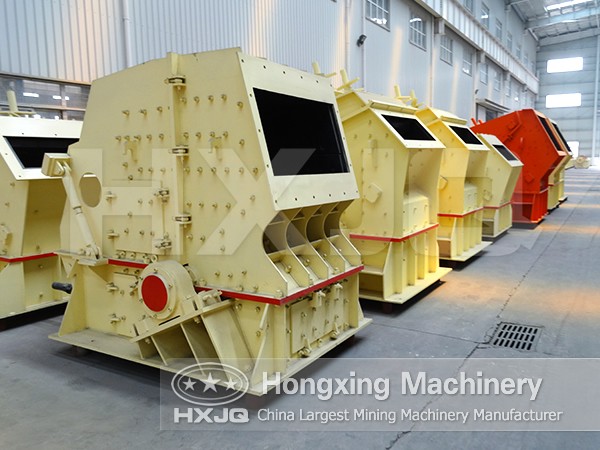 At present, a large amount of coal gangue has been output by coal mines and stacking on the ground. It is not only a waste of resource, but also occupies huge tracts of land and pollutes the environment. Coal gangue contains large amounts of useful ingredients. Therefore, coal enterprises should value and solve the comprehensive utilization of coal gangue, which has a great significance in protecting and improving the ecological environment, accelerating the advance of local economy and constantly promoting the development quality of the enterprises and benefit level.
At this time, the fly ash brick crusher plays a very important role of gangue waste in turning the waste coal gangue into wealth. It is generally applicable to crushing the furnace clinker of the brick and tile building materials factory, shale, coal slag, coal gangue, construction waste, and so on. The coal gangue and shale after being crushed can be used to make standard bricks and hollow bricks.
After a series upgrade and improvement, the fly ash brick crusher now has an excellent crushing effect on a variety of materials. What's more, our company increase fly ash brick crusher's feeding inlet on the original base, in order to satisfy the requirements of different materials.
The current fly ash brick crusher has not only used for crushing coal gangue, but also has a good result in the crushing operations of coal slag, shale, construction waste and some other hard materials. Fly ash brick crusher has no sieve on the grate bottom, which prevent it from being blocked even when processing high-hardness and high-humidity materials. And it allows the feedstock an extremely high water content, effectively solving the problem that high-moisture materials are difficult to broke.