PYG Hydraulic Cone Crusher Is the Best Equipment in Ore Crushing Industry
10/8/2015 1:40:16 AM
Cone crusher equipment is the best crushing equipment of ore crushing industry. As a professional crusher manufacturer in China, Fote is in constant development, innovation and upgrading. Coupled with constantly introducing and developing new technologies in recent years, PYG hydraulic cone crusher has risen to a new level.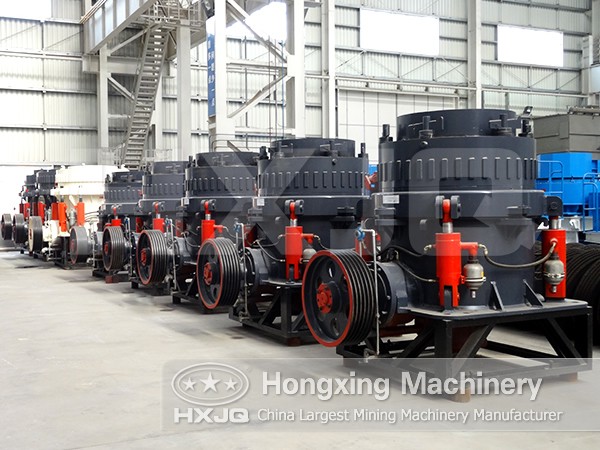 PYG hydraulic cone crusher plays a crucial part in the crushing production line. Its main advantages are low energy consumption, wide crushing range and low operation cost. In order to make this machine able to satisfy the crushing demands of more stone materials and decrease wearing parts and maintenance, we also introduce new technologies from abroad and carry out a succession of in-depth researches and upgrades on its wear-resisting performance, production efficiency, energy saving and environmental protection performance. PYG hydraulic cone crusher has had a great improvement in the aspects of crushing technique and production performance.
In stone production line, hammer crusher, jaw crusher and cone crusher are the most crucial equipment for customers. Compared with other crushers, PYG hydraulic cone crusher develops late, but it progresses quite fast in our country. For this reason, PYG hydraulic cone crusher has been more and more widely used in modern productions and has obtained a higher popularity.
The recently hot-selling PYG hydraulic cone crusher has great market potential. The fluctuation of iron ore price makes the ore mining trade win new momentum, which thus stimulates the market demand of crushing equipment. In addition, in order to speed up production and grasp market opportunity, many mining companies are more inclined to adopt the high-power, high-efficiency and high-stability PYG hydraulic cone crusher.