High Efficiency Jaw Crusher Improves the Complete Production Line's Capacity
10/15/2015 12:41:14 AM
In the first step of crushing production line, jaw crusher is an essential machine for primary crushing tasks. In the current market, the production technology of traditional jaw crusher has matured already.
But relatively speaking, these jaw crusher are all perplexed by large volume, heavy weight and low productivity. The latest high efficiency jaw crusher developed by Hongxing Machinery solves these problems easily.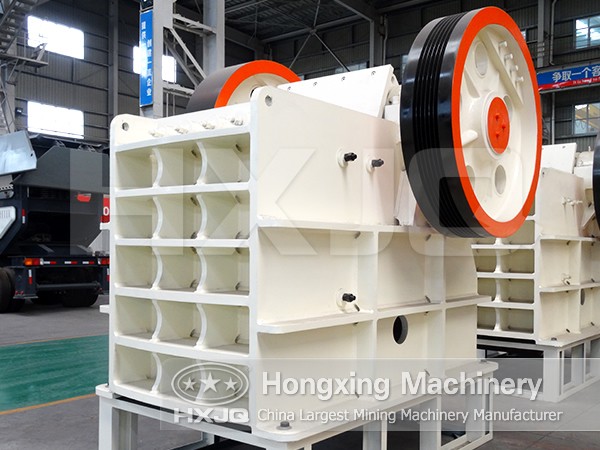 High efficiency jaw crusher is developed based on introducing and absorbing advanced technologies at home and abroad. It has properties of low investment, high output, low energy consumption and so forth.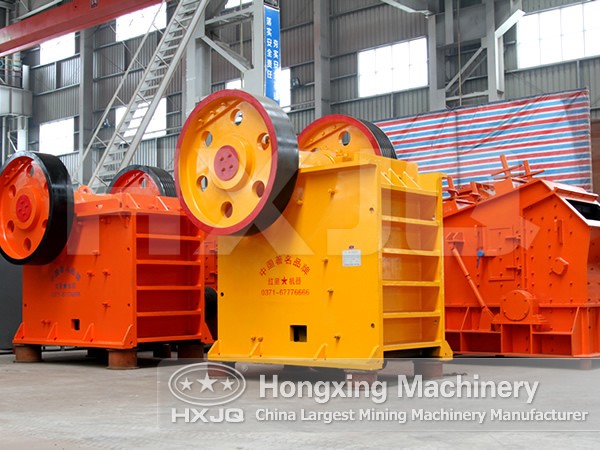 Through the optimization on cavity geometry and movable gripping jaw, the latest high efficient jaw crusher has an even larger output compared with those traditional jaw crushers with the same parameters. In addition, the optimization on the overall structure and weight balance also significantly improves equipment stability. Compact structure and small covering area make it give full play to its functions in a limited space and apply to more crushing processes.
High efficiency jaw crusher is superior to the traditional ones, no matter in performance, maintenance cost or structure. It can be used in mining, cement, construction, metallurgy industry and etc., and is especially suitable for building materials crushing and sand making process.
In addition, the latest high efficiency jaw crusher can reduce the final product granularity and eventually improve the complete production line's production capacity.