High Efficiency Spring Cone Crusher Has Made New Progresses
12/12/2015 12:18:40 AM
Cone crusher plays an important part among the numerous crushing machines. Especially in the crushing of river gravel, granite and other mineral rocks, cone crusher highlights unique advantages. As a professional crusher manufacturer, Fote Machinery is specialized in producing all types of high efficiency crushing equipment. With the constant innovation on technology, we will continue to research and provide more high-efficiency cone crushing equipment.
On the crusher market, spring cone crusher can be said to be one of the earliest cone-type crusher. It has a high efficiency, good quality, high automatic level and low labor. Soon afterwards, our company brought out the high efficiency spring cone crusher by combining the most advanced techniques with the actual situation. This kind of stone crusher is equipped with hydraulic cleaning system which can reduce the down time and improve working efficiency. After that, we keep on researching and developing hydraulic cone crusher which employs the electronic control and effectively lowers down the operating cost.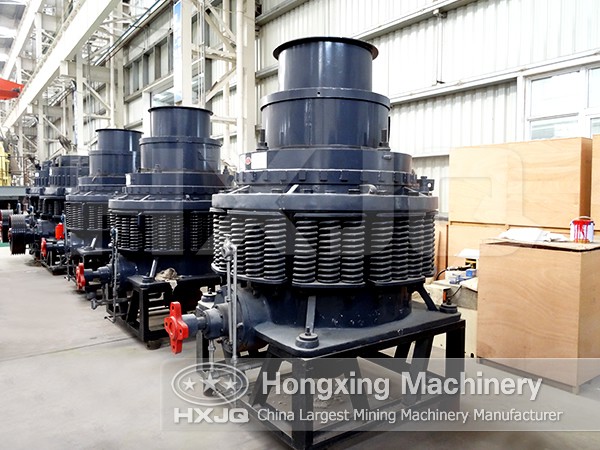 Spring cone crusher is often used as a secondary crushing equipment in sand making and stone crushing production lines. It has an extensive application in ore crushing. If the ores are relatively harder, then cone crusher is the best choice. Compared with impact crusher, the spare parts of cone crusher are more wear-resistant and have a longer service life. Developing with the times, spring cone crusher presents a new developing trend.
Our cone crusher is competent for all kinds of secondary crushing and tertiary crushing tasks. Spring cone crusher is capable of completing the tertiary crushing with better effect.