What Should We Notice in the Operation Process of Jaw Crusher?
1/7/2016 12:13:46 AM
We are all very familiar with jaw crusher for mineral processing. But I believe that among us there are still a large proportion of people who don't know how to use jaw crusher. Here, I'd like to talk about the precautions in the operation process of jaw crusher.
Jaw crusher equipment is generally used for the primary crushing and secondary crushing tasks. In production, people usually choose jaw crusher for primary crushing. But because of the differences in material hardness, required fineness and crushing manners, jaw crusher for minerals is often applied to different production processes.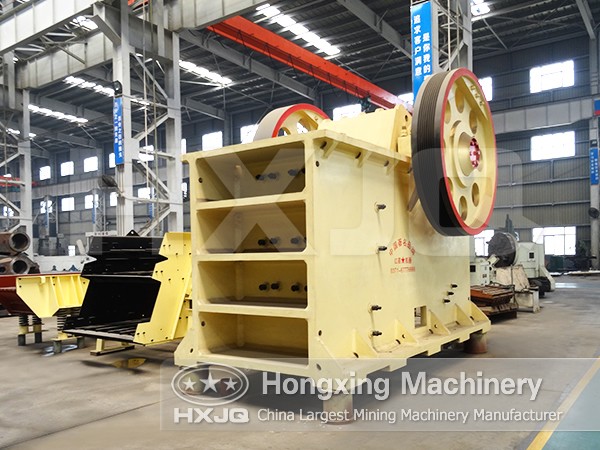 Jaw crusher is mainly aimed at making preparations for the crushing of raw materials. Stone jaw crusher is suitable for breaking all kinds of raw materials with high and medium hardness, and not suitable for crushing soft minerals. It requires material's water content below 10%. If the water content is too high, materials are easy to adhere to the jaw plate and it will affect crusher's crushing efficiency.
What calls for special attention is that when stone primary jaw crusher is used in bricks and tiles plants, there are two points should be paid attention to.
1. Before working, we should screen out the powdery particles in the raw materials in advance. This step is of great significance for jaw crusher's crushing capacity and utilization efficiency.
2. When feeding the jaw crusher, we should charge along with the width of the feeding port and ensure feeding evenly. We can employ special feeding device when it is necessary.