Mobile Crusher Turns Waste Concrete into Excellent Building Material
3/4/2016 11:48:46 PM
City development has a direct effect on human's living quality and living standard, so for a better life, we should positively cooperate with the city development and reasonably plan in order to eliminate those factors not in favor of urban development.
But a while ago, a lot of mines are closed because of the serious environmental pollution. Thus, the supply of building materials needed by urban construction is reduced shapely, which causes a great impact on the development of our city. At this time, the emergence of mobile crusher successfully solves this hot potato.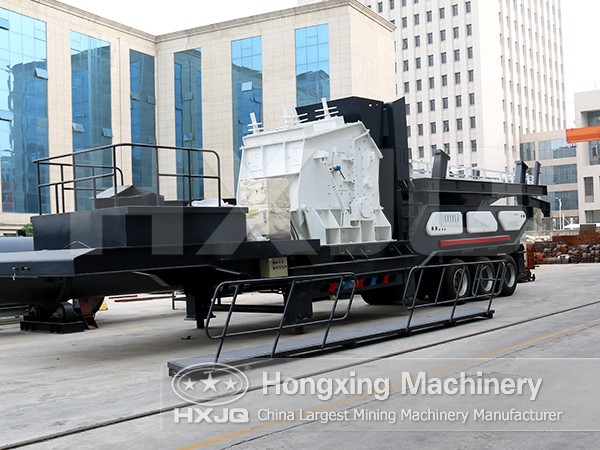 In the construction of our city, it needs a large amount of buildings materials. At the same time, it will also generate a lot of construction waste, such as wasted bricks and tiles, abandoned cement and concrete, etc. If these construction wastes couldn't receive effective treatment, they will hinder the progress of development. Due to the restriction of our technical level, in fact, a lot of construction waste didn't get proper disposal in the past and the long term of stacking of construction waste has caused adverse influence on our life and environment.
As a matter of fact, there are many useful materials in the construction waste that can be recycled for a second use, for example, the waste concrete. If we make the construction waste recycled, it not only won't impede our development pace, and instead, it will provide power for the development. It's all because of the emergence of mobile crushers which make it a reality.
After having been processed by waste concrete mobile crusher, the finished products can be used directly or processed into other building aggregates. This method not only solves the troubles of construction waste, but also contributes large amounts of high-quality building materials for the urban construction in our country.