Micro Powder Grinding Mill Develops to a New Stage
4/21/2016 11:41:33 PM
The development of economy and technology makes the requirement on mineral materials changes greatly in various fields. Micro powder mill is very common in the grinder market. During the progress of the powder industry, only timely change can adapt to the currently ever-changing demand for powdery materials.
Micro powder grinder has an extremely high using efficiency and brad usable range in the industrial market of powder industry. It is essential to the mining industry, construction industry and so on. Micro powder grinding machine has a number of advantages and features such as efficient running, long service life, wide applicable scope and excellent particle fineness. Therefore, it gets an extensive use and favorable development in the market.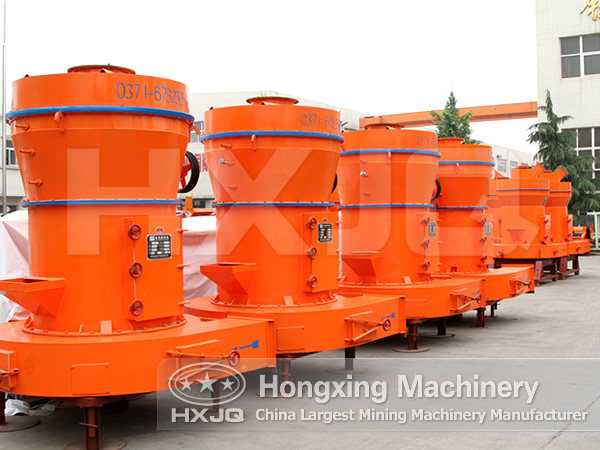 Micro powder grinding mill has always been a type of very popular milling equipment on the market. It has a good development in different areas and applications and has made great contributions to our country's economic construction. Now grinding mill manufacturers are distributed everywhere. In order to succeed in the violent market competition, we have to keep on improving our own strength and competiveness and insist on innovating and progressing, so as to develop out more progressive grinding machines to satisfy the increasing market demand.
In the meantime, Hongxing Machinery also continuously brings in the latest techniques from overseas. The successful launch of micro powder grinding mill and superfine grinder mill pushes our company to a totally new stage. Now, our company is sparing no effort to develop various high-reliability, environment-protection and highly-automatic-control equipment, which lays a solid foundation for meeting the potential market demands.