Hydraulic Cone Crusher Benefits from Its Unique Working Principle
5/3/2016 12:44:20 AM
For a long time, cone crusher has been widely used in metallurgy industry, building materials, road construction, chemical industry and so on. Due to its reliable performance, high productivity and relatively low cost, it is highly praised by most of the customers. As a professional crushing equipment manufacturer in China, Fote Machinery has accumulated abundant R&D and production experience of cone rock crusher.
Among the similar equipment, the role of cone crusher is second to none. Each part of the internal structure is irreplaceable. Compared with the traditional cone type crusher, this new generation of cone crusher has unique features and obvious advantages, it is still highlighted by its hydraulic system and high crushing efficiency. It fully benefit from its unique working principle.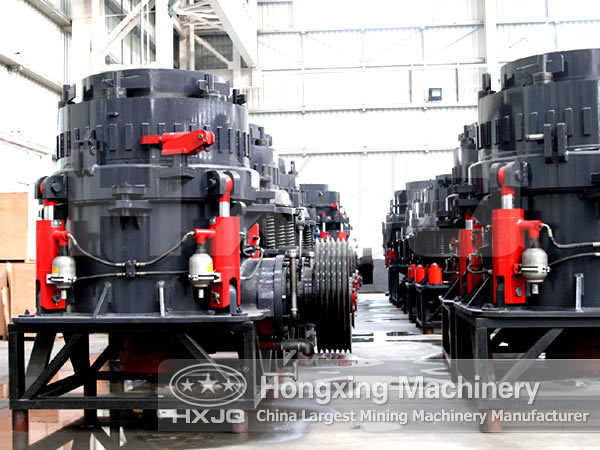 1. The new-type hydraulic cone crusher's eccentric shaft rotates around a fixed shaft, thus improving the strength of the main shaft and solving the distortion problem of the traditional spring cone crusher.
2. The rotating speed is perfectly combined with stroke, greatly promoting its rated power.
3. The friction disk and crushing cavity are designed specially and uniquely. It employs laminating principle and appropriate rotating speed, significantly improving its crushing ratio and production rate, and increasing the content of cubic products.
4. High quality, stable performance, fast efficiency and simple operation give you a perfect experience.
We are supplying all types of crushing machines, including jaw crusher machine, impact ore crusher, cone rock crusher, hammer stone crusher, double roller crusher, etc. We are also specialized in manufacturing all kinds of mineral processing equipment, powder grinding equipment, drying equipment and various large-size full-set production lines. Welcome your enquiry!